Want to create a romantic moment? This bouquet of roses is exactly what you need.
The All Love Eternal Rose Bouquet is made up of several luminous bubbles each including an eternal red rose that will never fade.
The transparency of the bubble and the garland of lights make the bouquet a magical and romantic gift that your loved ones will never forget.
Give an elegant and unique gift never seen before. 🌹
                              THE PERFECT GIFT TO SURPRISE YOUR LOVERS
You want to surprise your friend, your wife or your mom. The bouquet of eternal roses is the perfect gift to please the one you love.
Long-term preservation: Our roses are eternal and therefore will not fade! Balloons are made with high quality, helium resistant latex, and rigorously tested to ensure you get the best quality possible.
Magnificent Decoration Items: Our flower bouquets can also be used as decoration for weddings, marriage proposals, birthdays as well as any other special occasion or not. Integrated into your daily decoration, they will make your days more joyful.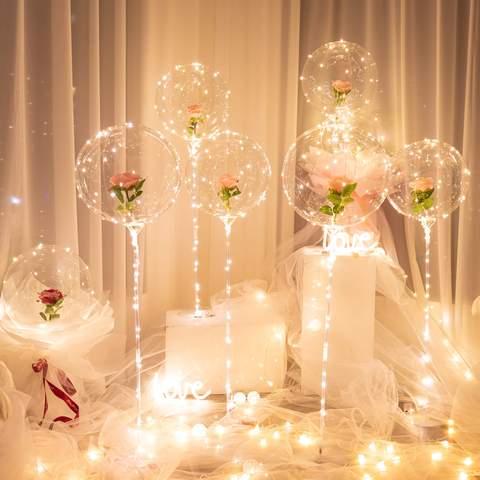 The package includes :
1 x Bouquet of bright eternal roses– 3 red roses
2 x Bouquet of bright eternal roses – 6 red roses
3 + 1 Free! – 12 red roses
At shopibest we understand that shopping online can be overwhelming, which is why we offer a 100% money back guarantee. If you are not satisfied with our product, email us and get a full refund.
GET IT BEFORE LAST STOCK !